Vicki Wilson, manager of Proudfoot's Seamer store, has retired after 44 years working for the company.
Miss Wilson was just 21 when she started as a "Saturday Girl" at the group's Falsgrave store in July 1978.
After the Falsgrave store closed, Miss Wilson transferred to the Newby store, where she became a supervisor, before being promoted to store manager at Proudfoot Seamer.
Miss Wilson said: "I will miss everybody terribly, I worked for three generations of the Proudfoot family, they're a fantastic company to work for."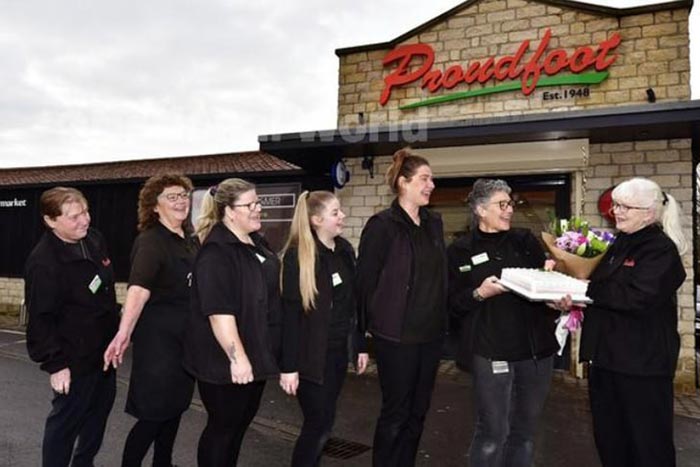 Proudfoot director Derek Armstrong said: "Vicki has been a hard working and highly respected member of the Proudfoot team, who will be greatly missed by her loyal customers and colleagues.
"Everyone at Proudfoot would all like to wish her a very long, happy and well deserved retirement."
And what does retirement hold for the loyal employee? Miss Wilson said: "At the moment I'm just relaxing and trying to get my body clock used to not getting up at 4.45am!"